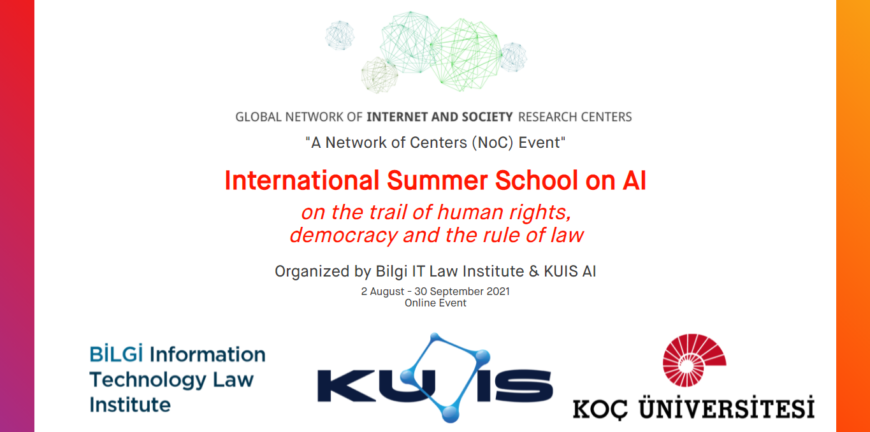 Created Date: July 24, 2021
Author: Homo Digitalis
Comment(s): 0
Participation in the international summer school on Artificial Intelligence, Human Rights, Democracy and the Rule of Law!
From August 2 to September 30, 2021, an excellent educational event will take place online, with top speakers, including many members of the Council of Europe's Standing Committee on Artificial Intelligence (CAHAI)!
The summer school is organized by Istanbul Bilgi University under the auspices of the Global Network of Internet & Society Centers, the leading association of research centers in the field of law and new technologies worldwide.
Registration is open until Monday 26 July!
We would like to thank Prof. Leyla Keser and her team for the kind invitation and the excellent cooperation within the CAHAI working groups!
Homo Digitalis will participate in a panel taking place on September 23 along with the excellent Francesca Fanucci and Daniel Leufer from European Center for Not-for-Profit Law Stichting and Access Now respectively. Our organization will be represented by our co-founding member and board secretary Lefteris Helioudakis.
You can see the program, speakers and register ;until 26/7 here.