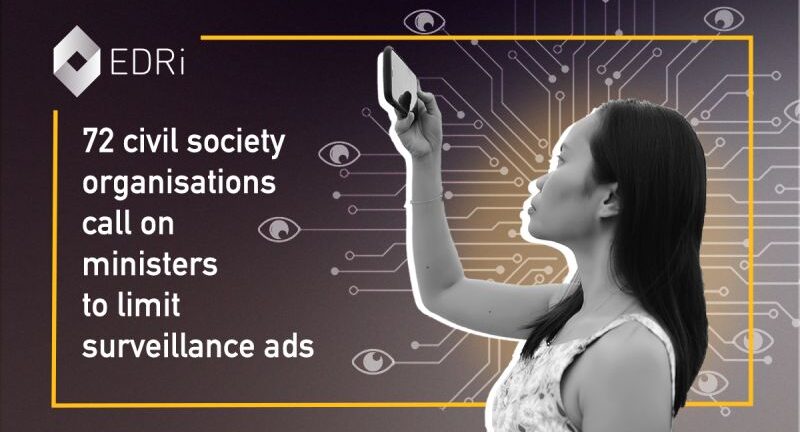 Created Date: March 03, 2022
Author: Homo Digitalis
Comment(s): 0
ΕDRi and other 70 CSOs call EU Member States to take the right approach during DSA trilogue
Ahead of the #DigitalServicesAct negotiations, EDRi, Amnesty International, Civil Liberties Union for Europe and 69 civil society organisations call on 20 ministries and state secretaries in the Netherlands, Denmark, Germany, France, Spain, Italy, Luxembourg, Austria, Croatia to BAN #DarkPatterns and pervasive online tracking practices and preserve privacy.
, .
If done right, the #DSA can ensure that you are part of a rights-respecting online environment, in which you have the power to make truly informed choices and where the online advertising industry respects your rights and freedoms.
During the ongoing Trilogue negotiations, we urge the Member States to defend people and push against toxic #BigTech business models. .
You can read our joint letter here.