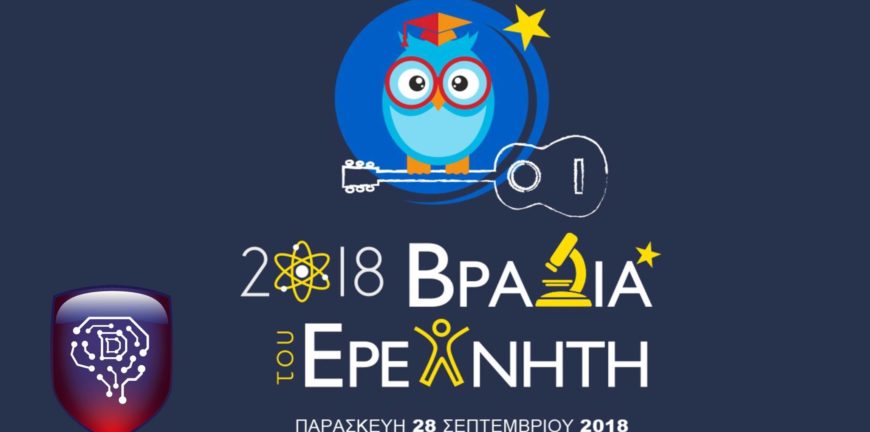 Created Date: September 27, 2018
Author: Homo Digitalis
Comment(s): 0
Homo Digitalis in the Researcher's Night
The Researcher's Night is celebrated in over 300 European cities with great involvement of the research and academic community. It is an initiative by the European Commission, which aspires to highlight the role of the researcher as well as his/her scientific and social work with an emphasis on his/her human side.
Homo Digitalis is pleased to participate in the Researcher's Night with nine of the largest Research Institutes in Greece. Through interactive demonstrations, Homo Digitalis will introduce you to your digital self and warn you about digital rights, which we all enjoy when we use the Internet.
The Researcher's Night will be held on Friday, October 5, at "Demokritos", the National Centre for Research in Natural Sciences
Address: Patriarchou Grigoriou IV and Neapolis 27, 15 341, Agia Paraskevi, Athens.
Entrance is free of charge.
Come and join us to become part of the greatest celebration of Research and Science in Greece!