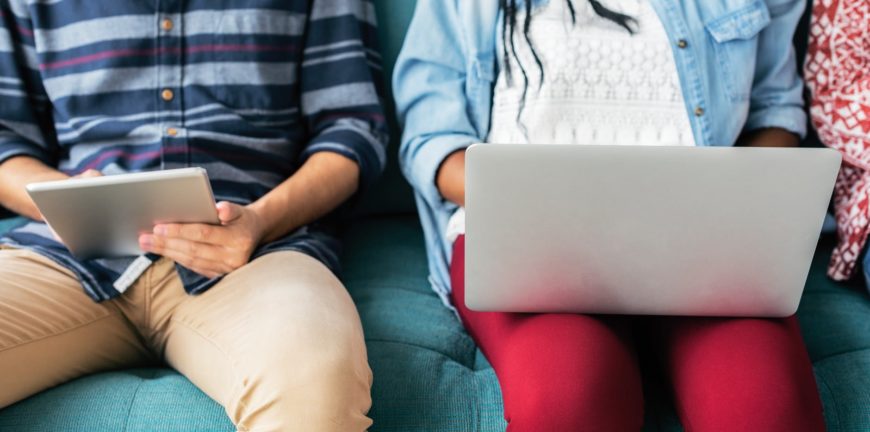 Created Date: June 20, 2018
Author: Homo Digitalis
Comment(s): 0
The right to be forgotten-Deleting the mistakes of adolescence
By Konstantinos Kakavoulis
Those who were born after 1990 are very likely to have left traces of their underage life in the Internet. The younger the user, the better the chances for that. Particularly for those who have been born just before 2000, the question is not if they have left traces, but how many traces they have left. According to UNICEF, 2 children use the Internet for the first time in their lives every second that passes. Nowadays, we see children who have just learned to walk and still face difficulties in kicking a ball, using a smartphone or a tablet with ease. Children and teenagers are so familiar with technology, that often even their parents have a hard time monitoring and supervising their activities –especially if the parents themselves do not have a good relationship with technology.
Easy access to the Internet has undoubtedly a positive impact to children and adolescents. The screen of their mobile phone, their tablet or their computer is transformed to a window to the world for them. Adolescents do not only have their school, their family, their private courses and the team in which they play as a source of information. With just a few "clicks" or touches on their screens, they enjoy access to information and images, which were unconceivable for past generations. This creates an additional need for them: to be part of this digital world. It is unusual to meet a teenager without an account in at least one social media.
Adolescents seem ready to make a part of their private life public, in order to feel liked and accepted by others, and, consequently, part of the digital reality. This said part is often very big –maybe bigger than it should be. Thus, we frequently see photos of drunk or provocatively dressed teenagers, photos from their love life and posts with particularly acid content, which may contain insults, describe illegal actions for this age or may constitute bullying.
Minors seem to start recognizing that from the moment that some of their personal data go online, they can never disappear. Even if their public profile is deleted, the personal data remain in the databases of the social media companies. This fear is likely to have led to the great success of Snapchat and Instagram stories within teenagers. These two social media promise temporariness in the public exposure of their posts, which lasts from 3 seconds to 24 hours.
The question is what happens when adolescents realize the consequences of the imprudent use of social media and wish to erase the personal data, which they have publicly shared. The answer to this question is given by the right to be forgotten. GDPR Article 17 explicitly provides that in case "personal data have been collected in relation to the offer of information society services to children", the person of concern has the right to ask for their erasure from the data controller –in most cases this will be Facebook, Instagram or some other social media. It is important to note that the Regulation stipulates that the maximum applicable age for a person to be considered a "minor" is 16 years. The Member States may regulate differently, but under no circumstances this age might be less than 13 years. It remains to be seen what the Greek legislation will determine as a "child" age, during which data protection is absolute. The right to be forgotten does not end, when child or adolescent life ends. The persons maintain it during their whole life, regarding the data which they shared, while they were still children.
The right to be forgotten provides that the mistakes someone has made during his youth, do not stigmatize him forever. Teenage memories are undoubtedly some of the most important memories a person makes during his life. Nonetheless, they are also some of the most personal ones. Many of these memories constitute sensitive personal data. Persons tend to keep these memories well-guarded and permit only to certain persons –if to anyone- to have access and knowledge of their teenage and child cheatings and everyday activities. GDPR Article 17 is here to give them back the opportunity to safeguard their memories and to permit them to manage their personal memories, which they shared during the age of "innocence"- if it can still be named so.