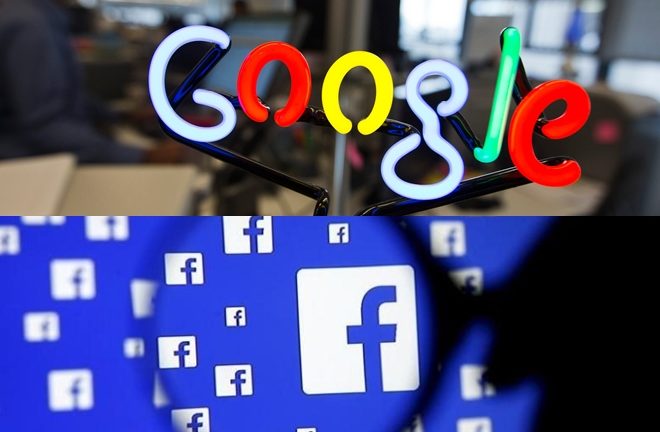 Created Date: February 05, 2019
Author: Homo Digitalis
Comment(s): 0
Facebook and Google know almost everything about you!
Written by Nikodimos Kallideris
"Everyone is guilty of something or has something to conceal. One must only look hard enough to find what that is" (Aleksandr Solzhenitsyn).
Frankly, did you know that according to statistical surveys the account holders on Facebook are more than five million in Greece? Respectively, active accounts on Google are even numerous with intensive growth rates…
Have you noticed that the use of the extremely useful and responsive accommodating services of both platforms is offered without any payment? They are totally free -or not? After all, it seems that they are not! The two platforms, like many others, "fed" on your personal data, that you provide them with during their use. Our personal data have been named the "the oil of the 21st century". Of course, you have previously given your consent to provide them to the platforms; but really, are you aware of the volume of your personal data, that are stored in their servers?
  Let us first look at Facebook:
As a data subject, you have the right to access (GDPR Article 15) according to which you can make a request and get in return from the company (the data controller) everything they have stored that concerns you. You can exercise the right to access following the link: https://www.facebook.com/help/1701730696756992
Having submitted the request and anticipated the necessary time for its processing, you will receive a file, in which you will find: all personal written or audio messages you have sent, the exact time, the place and the device with which you were connected each time in your account, the applications used, your photos and videos and there is no end… All these from the outset of your account's creation until today!
  So, let us come now to Google:
If you have turned on GPS on your smartphone, Google records the history of every location you have been to, in conjunction with the period you stayed at each of them and the duration of the transition from one location to the other. Do you want to find this out on your own? Follow the link: https://www.google.com/maps/timeline?pb
You can also find easily your whole search history from every device even if you have deleted it (https://myactivity.google.com/myactivity) but also your search history on YouTube (https://www.youtube.com/feed/history/search_history).
Seek now to download on your computer every stored data by Google (https://takeout.google.com/settings/takeout). Do not be surprised by the volume of the file, which for that reason will may need several hours to be sent. It is likely to be several gigabytes in size, always depending on the frequency and the type of services' use. In the file, you will find everything; from the deleted e-mails up to your navigation history in every detail, your calendar, the events you attended, your photos, purchases you made from Google and many others… Besides that, if you are connected in various platforms through your Google account (log in with Google) many of your sensitive personal data are recorded unintentionally, such as the place you are staying at, you are studying or working, the number of your friends on Google Plus, your gender, your name or the languages you speak. Any movement you make on the Internet has left in clear and indelible lettering its digital footprint even if you are not able to remember it right now
.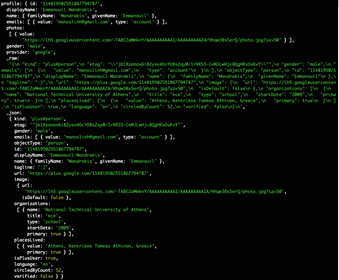 Photo shows the data that a platform of electronic orders learnt for Manos Mandrakis, member of Homo Digitalis, when he connected to it using his Google account. 
  Having followed the above steps, do you feel slightly numb or terrified? Not surprising at all! You might feel "digitally naked" and that an invisible power, such as Jeremy Bentham's narratives, is constantly recording your moves and can make extraordinarily important conclusions from them. Against you or for your benefit? It depends on the incentives of your data's holder. In any event, Facebook and Google possess information that you have never shared even with your family or your best friend.
Bear that in mind! The modern digital world of information offers you improbable facilities but also countless risks. Only you can protect yourself! And if you repeat the familiar and hazardous naive "I have nothing to hide" I would urge you to deepen on the saying written in the upper part of the article.