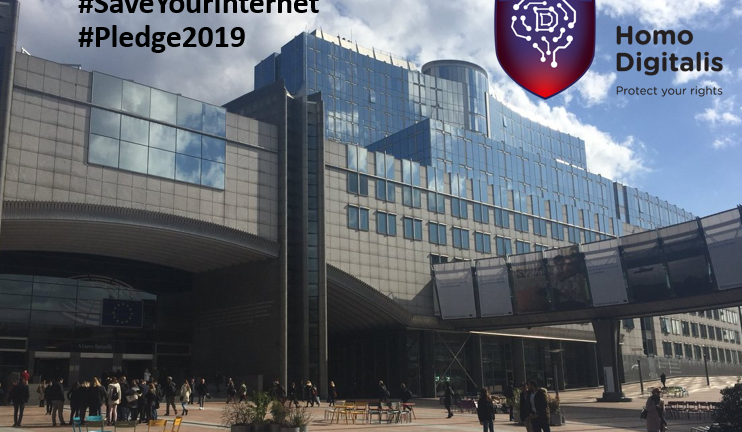 Created Date: March 23, 2019
Author: Homo Digitalis
Comment(s): 0
Homo Digitalis in the European Parliament #SaveYourInternet #Pledge2019
Many members of Homo Digitalis who live in Belgium organized important meetings with Greek MEPs arguing against Article 13 of the new copyright directive of the EU.
Representatives of large civil society organizations that have taken significant actions on the protection of human rights in the modern digital age were in the European Parliament these days.
All together we gave a loud message against internet censorship and against violation of privacy and freedom of expression and information.
The number of MEPs who have committed to vote against Article 13 on Tuesday's vote (26/03) is rising. Independent MEPs or representatives of European parties from every political area such as Greens-European Free Alliance(Greens-EFFA), European United Left-Nordic Green Left(GUE-NGL), European People's Party (EPP), Progressive Alliance of Socialists and Democrats (S&D) and Alliance of Liberals and Democrats for Europe(ALDE) have openly expressed their opposition to Article 13.
We must unite our voices to claim our rights!