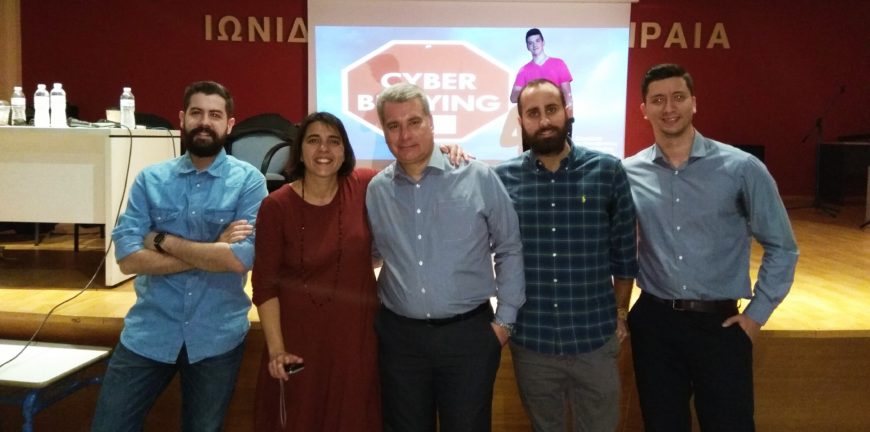 Created Date: March 27, 2019
Author: Homo Digitalis
Comment(s): 0
Homo Digitalis at Ionidios School of Piraeus
Today, 27 March 2017, Homo Digitalis conducted a presentation to students of 12-15 years in Ionidios School of Piraeus concerning Cyberbullying and the proper use of the Internet and personal data. Students took a great deal of interest in this matter, while many of them remained after the layoff to discuss with Kimonas Georgakis, Panagiotis Gialis and Konstantinos Kakavoulis, who conducted the presentation for our organisation.
Warm thanks to Mr. Dimitris Zografopoulos, DPO at the Ministry of Health, for the invitation and the exceptional co-presentation!
In the coming months, Homo Digitalis will conduct many school presentations about digital rights and their protection.
Stay tuned!