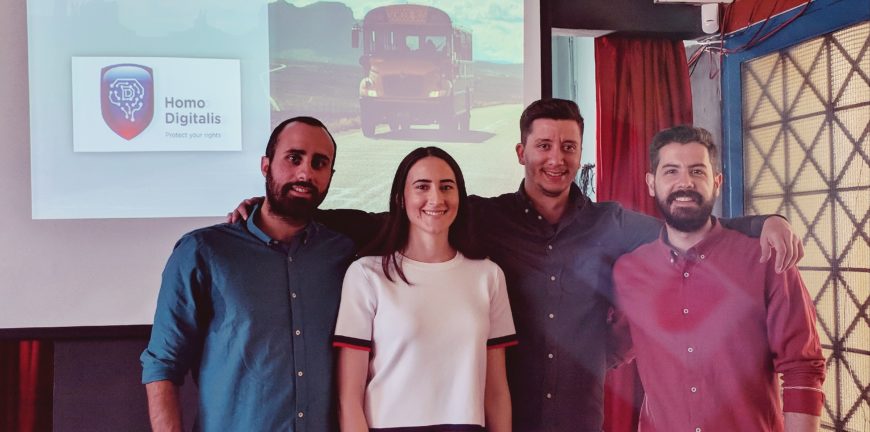 Created Date: May 09, 2019
Author: Homo Digitalis
Comment(s): 0
Homo Digitalis visited Evangeliki Model High School of Smyrna
Today, Homo Digitalis was hosted by Evangeliki Model High School of Smyrna and spoke to the students of the 1st and 2nd grade of the High school about digital footprints and their rights regarding their personal data.
The presentation was conducted in order to prepare the students for their participation in the Youth Parliament (in Greek: "Βουλή των Εφήβων", Vouli ton Efivon).
The following members of Homo Digitalis have worked and participated in the presentation and the project: Mrs. Mary Mouzaki, Mrs. Anastasia Karagianni, Mr. Panagiotis Gialis, Mr. Kimonas Georgakis, Mrs. Maria-Alexandra Papoutsi and Mr. Konstantinos Kakavoulis.
We would like to thank the Administration of the High School for this invitation!
Stay tuned! There will be more visits in schools!