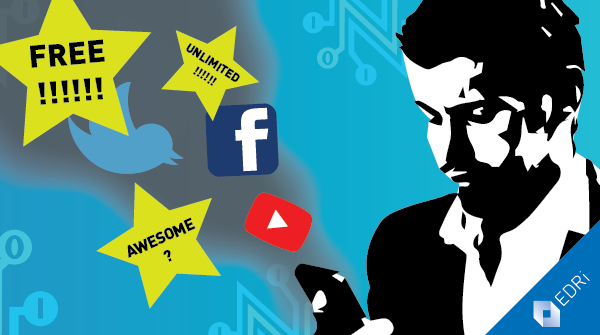 Created Date: May 15, 2019
Author: Homo Digitalis
Comment(s): 0
Open Letter on the dangers of using deep packet inspection
Today, 15 May 2019, European Digital Rights (EDRi) along with other 45 civil society organizations, academics and private actors from 15 different countries, including Homo Digitalis, sent an open letter to European legislators informing them on the dangers resulting from the extensive use of deep packet inspection technology.
This technology has significant potential for intrusion into user privacy, but mobile operators continue to use it to investigate the content of our communications and to collect information such as the applications we use and the material we see on the internet. By extending zero-rating to almost all EU Member States (except two), companies use this technology to provide packets that give access to only specific services and service providers ( e.g. packets for exclusively Internet use for specific social networking platforms etc).
You can learn more about the open letter in the relevant EDRi article and see the full text here.