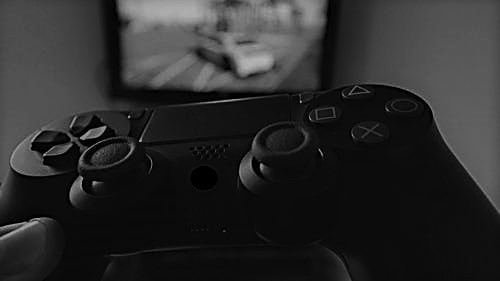 Created Date: June 01, 2019
Author: Homo Digitalis
Comment(s): 0
Who "plays" with your personal data?
Written by Anastasia Karagianni
Video games are source of fun for both children and adults. Most video game studies focus on their content, whether they motivate violence or whether they are neutral, or on the effects they have on the user's/player's psychology.
However, has anybody wondered who hides behind them and what he earns from the services offered to the players, which are usually free of charge?
Before 1986 for games such as 'The Legend of Zelda' in NES, and for the rest of the console games, it was difficult, even impossible, to store the data of their players.
Nowadays, video game developers use advanced computing methods such as Hadoop and MapR to collect, edit and analyze mass data (Big Data) [2] to better understand players' behavior.
But what data can companies collect through their video games? The physical characteristics of a player, such as his facial features, body movement and voice data, location and information collected by the social networks to which the player is connected are some of them.
Some games, in fact, contain motion-sensing sensors such as the popular Nintendo Wii console and later Xbox Kinect.
Thus, companies collect the biometric data of the player, such as the weight and the features of his face, that are necessary to provide the services or, otherwise, to start the game.
For example, the Wii collected data about the player's physical condition for the popular WiiFit exercise game [3].
Moreover, in addition to the above, the player's social behavior is monitored by the decisions he takes during the game, such as his temper, his leadership, his fears and his political beliefs.
See for example the questions in the Catherine game. "Do you carefully choose which underwear you wear every day?" "Have you ever cheated on your partner?" Catherine is a video game developed by Atlus and concerns the love relationships and the moral dilemmas resulting from the commitment of comrades.
Vincent, the main character of the game, must decide whether to choose Katherine's girlfriend or charming girl Catherine. The game was released by Atlus for PlayStation 3 and Xbox 360 in Japan and North America in 2011, while for Microsoft Windows it will be released by Sega in 2019.
In addition, players need some video games to buy their products, as in Fortnite. In this way, companies know and store the credit card or bank account details that make the payment. All of this data is used by companies to record who uses their products and how they can promote them.
Already since 2005 with the release of Xbox 360 video games have been linked to players watching. According to Stéphanie Perotti, Ubisoft uses its customer data mainly for marketing purposes and for demographic studies, that are designed to continually improve the products and services they offer to ensure that they meet customer expectations.
Except for marketing reasons, however, companies can actually improve the games they produce based on their users' data. The developer of the successful Candy Crush series has found that many users have left the game at level 65. Thus, he has made Level 65 easier so as for users to continue playing it.
So what can you do to prevent your personal data from being collected? You should be very careful when downloading a game or installing it.
In particular, check the application's privacy policy, the terms of use and installation of the game, and whether you consent to the collection and processing of your personal data.
This is because most companies ask for access to your data. Would you like to play a video game, and the marketer would watch what exactly you are doing when you are in front of your computer or who else is in the same location with you?
Finally, we notice that video games have been part of the everyday life and culture of young people. It is worth pointing out that according to a study of nature human behavior, 94% of parents know that their children play video games, so that's why they keep an eye on them while their children play. However, the reactions about video games vary.
Speaking of the reactions and criticisms that have been arisen about the video game culture, it is worth mentioning the #Gamergate. In more detail, #GamerGate is an online movement that began mainly on social media, on Twitter and on Facebook in August 2014 due to a publication by Eron Gjoni on a blog.
In particular, Eron revealed the secret relationship of his former partner, Zoe Quinn, with Kotaku's author in order to write a positive critique of the game of Depression Quest.
Following the negative reviews published by Eron, Zoe Quinn received death threats via email, and also her accounts on Tumblr, Dropbox, and Skype were hacked. Brianna Wu, who also spoke negatively about #Gamergate supporters received threats of rape and death threats.
In a nutshell, if we have to propose one course of action for the problem of privacy and personal data protection, it is certainly not a gaming ban but instead prior protection and detailed information.
For this reason, the next time you want to play, check out in advance … who is playing with whom!
[1] https://saferinternet4kids.gr/press-newsletter/press/fortnite-2/.
[2] Marios M. Giakalaras,Christos P. Tsongidis, Posthuman:Biometrics, Big Data and Videogames,Department of Cultural Technology and Communication, University Of Aegean.
[3] Alexander Dean Cybulski, Enclosures at Play: Surveillance in the Code and Culture of Videogames.
[4] http://www.theesa.com/wp-content/uploads/2017/09/EF2017_Design_FinalDigital.pdf.
[5] Stephen R. Mallory, Cultivating GamerGate.