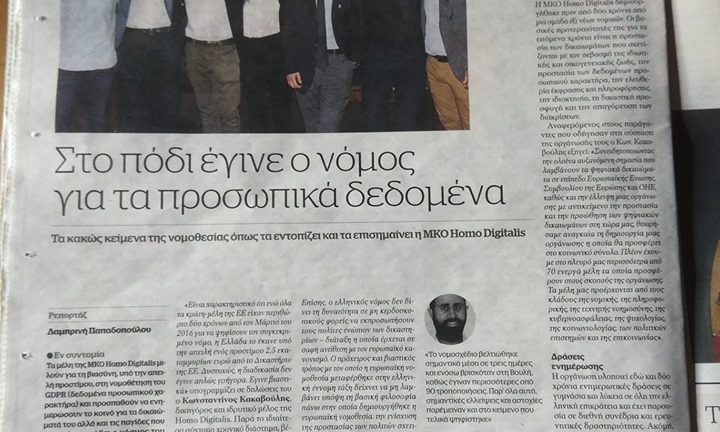 Created Date: September 15, 2019
Author: Homo Digitalis
Comment(s): 0
Homo Digitalis in DOCUMENTO newspaper
Today, Sunday 15th September 2019, Homo Digitalis's members, Mr. Konstantinos Kakavoulis and Mr.  Panagiotis Gialis gave an interview in Documento newspaper.
The two members of our organization had an interesting discussion with Documento's  journalist Ms. Labrini Papadopoulou about our organisation, our goals, the level of Greek residents' awareness regarding personal data and the new Greek Law on the  processing of personal data. They also set out Homo Digitalis's upcoming actions seeking to raise awareness, knowledge and dissemination of information.
 The interview can be found on page 26 of the newspaper.