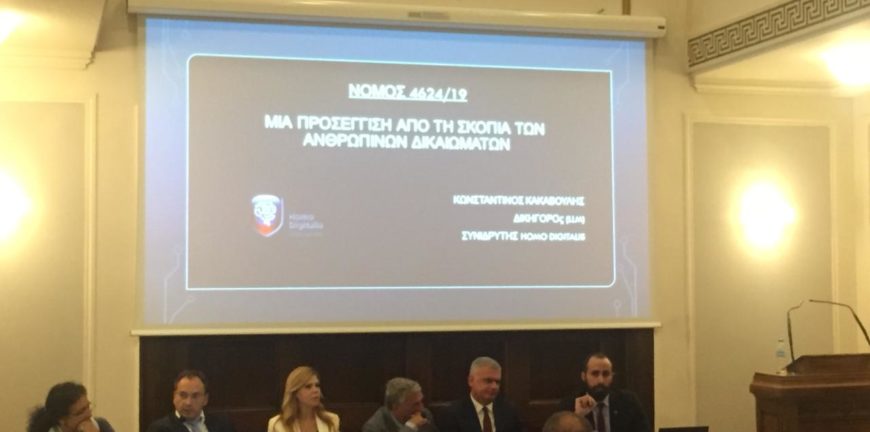 Created Date: September 25, 2019
Author: Homo Digitalis
Comment(s): 0
Homo Digitalis on a seminar discussion regarding Law 4624/2019
On September 24, 2019 Mr. Konstantinos Kakavoulis represented Homo Digitalis in a seminar about the initial discussion regarding the newly adopted Law 4624/2019 on personal data.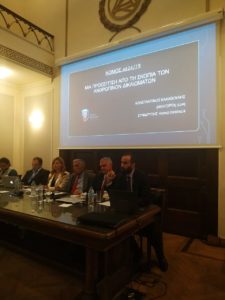 Mr. Konstantinos Kakavoulis during his presentation and speech
The event was held by the​ Institute for Privacy Law, Data Protection, and Technology, established by the European Public Law Organization (EPLO) and the Athens Bar Association.
 Athens Bar Associations' events venue​ was full of professionals and people who wanted to get informed on this new legislation and the audience was highly engaged in the discussion.
Mr. Kakavoulis's speech was focused on human rights violation, which may result from the newly adopted law.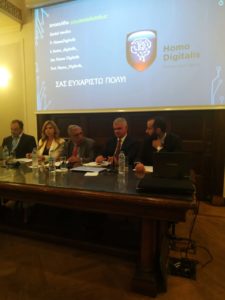 A discussion followed, the coordinator of which was the President of the Hellenic Data Protection Authority, Mr. Konstantinos Menoudakos