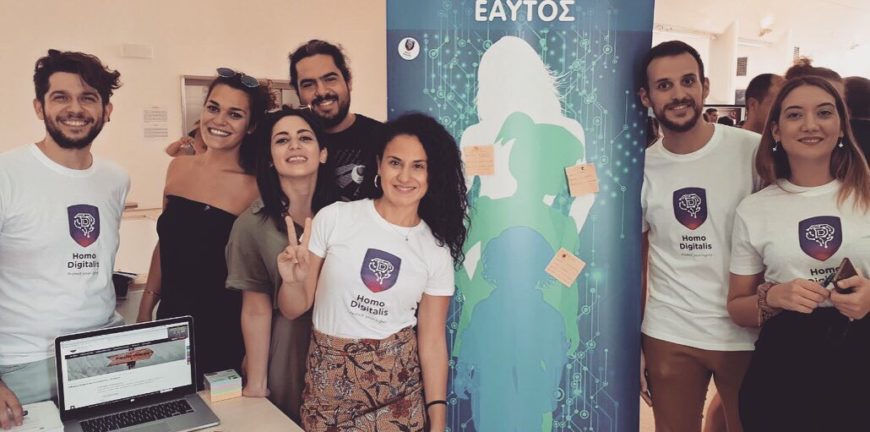 Created Date: October 07, 2019
Author: Homo Digitalis
Comment(s): 0
Homo Digitalis at Researcher's Night 2019
Homo Digitalis participated in Researcher's Night event for the second consecutive year, spreading information and knowledge to hundreds of adults and youngsters regarding their digital rights.
After our successful participation in Researcher's Night 2018 in Athens, this year our organization attended Researcher's Night which took place on Friday 27 September 2019 in Heraklion of Crete and specifically in the premises of the Foundation for Research and Technology – Hellas ("FORTH").
Our little friends came at our stand and intriguingly met their digital selves. Parents and children had interesting conversations with Homo Digitalis team regarding the safe use of the Internet.
Together with our older visitors we experienced actual examples of public WiFi dangers.
We would like to wholeheartedly thank Papaki and Top.Host for such a productive cooperation.
Homo Digitalis team at Researcher's Night 2019 consisted of the following members: Ms. Elpida Vamvaka, Mr. Manos Papadakis, Mr. Vyronas Kavalinis, Ms. Myra Kesidou, Ms. Despina Patsiokosta, Ms. Ioanna Spanaki, Ms. Eva Davaki, Mr. Konstantinos Liandroyannakis and Ms. Eleftheria Vamvaka.
We are looking forward to seeing you at next year's Researcher's Night.