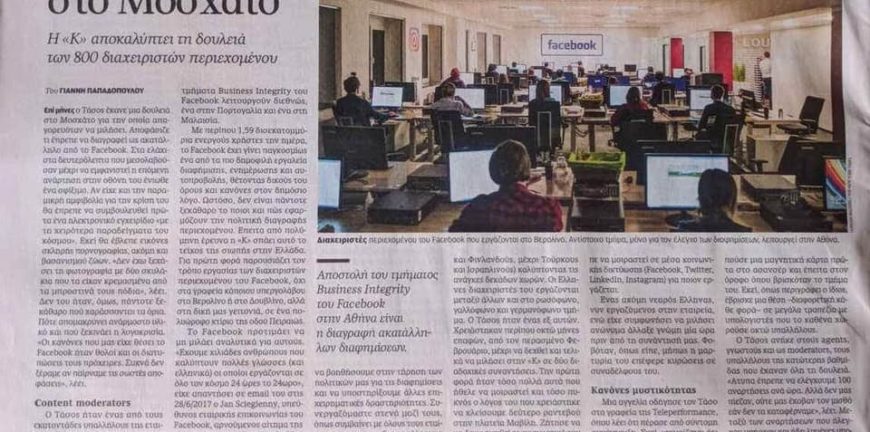 Created Date: October 20, 2019
Author: Homo Digitalis
Comment(s): 0
Homo Digitalis for Facebook's Content Moderation Center in newspaper "Kathimerini"
Today, Giannis Papadopoulos in the Sunday's "Kathimerini" newspaper analyzes the "sanctuary" of Facebook in Greece and the managers – censors of inappropriate content and its collaboration with Teleperformance Greece.
For the first time Facebook acknowledges in a public statement the cooperation with Teleperformance Greece and the content moderators' status of employment in our country.
Mr Konstantinos Kakavoulis comments on behalf of Homo Digitalis the secrecy surrounding Facebook services in our country.
As he mentions, "One issue is how those who do this job here are selected, based on what level of knowledge. He is also concerned about the possibility of making the wrong decisions under pressure and the basis for training an artificial intelligence system that will do the job for Facebook in the upcoming years. "
You can read the whole article in Greek here.