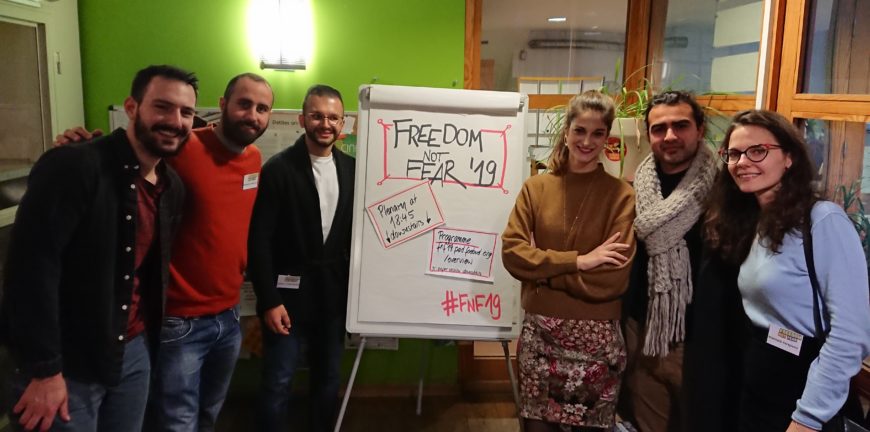 Created Date: November 12, 2019
Author: Homo Digitalis
Comment(s): 0
Homo Digitalis at Freedom Not Fear 2019
On 8th-11th November, the annual conference of European digital rights organizations, Freedom Not Fear 2019 was held in Brussels.
We are very happy that our organization was represented in the conference by the following members: Mr Lefteris Chelioudakis, Mr Konstantinos Kakavoulis, Ms Anastasia Karagianni, Ms Mariliza Baka, Ms Emilia Givropoulou, Mr Yiannis Konstantinidis and Mr Nikos Ioannidis.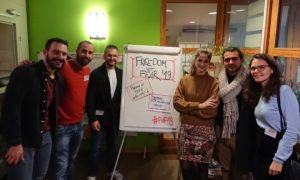 In fact, Homo Digitalis was pleased to host a workshop on the state of digital rights in Greece and regarding the Facebook Content Moderation Center, which operates in Athens, as recently revealed.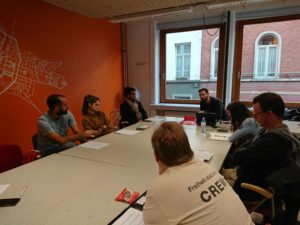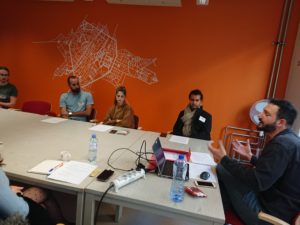 Ms Emilia Givropoulou was also pleased to have a talk with German MEP Patrick Brayer on European legislation and practice on terrorist content.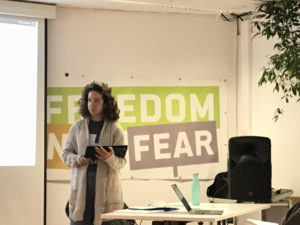 Finally, members of Homo Digitalis visited the European Parliament and discussed with MEPs on human rights regulation in the modern digital age.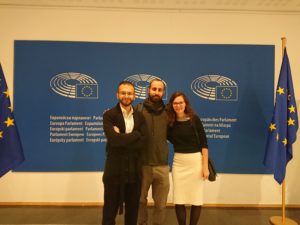 Homo Digitalis has been an avid supporter of Freedom Not Fear 2019.
We are setting our meeting for next year!