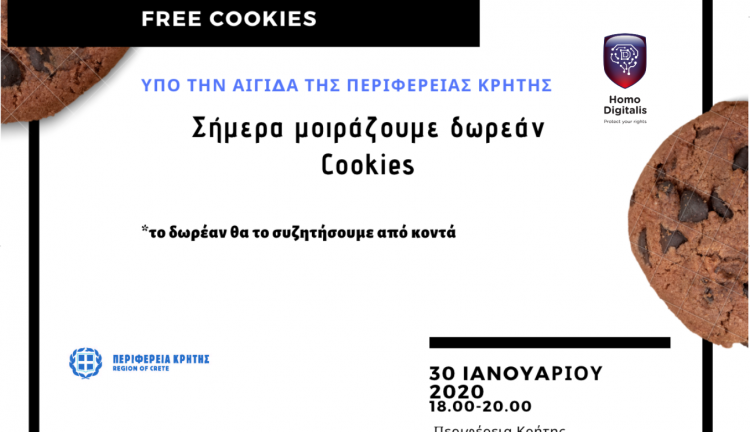 Created Date: February 07, 2020
Author: Homo Digitalis
Comment(s): 0
Homo Digitalis distributed cookies "for free" in Heraklio, Crete
In the context of the Data Protection Day, the Homo Digitalis team distributed cookies to passers-by in the central square of Heraklion, Crete, on 30 January 2020.
The cookies were distributed "for free" in exchange for the personal data of the passers-by. Only 2% of them did not accept to exchange their personal data with cookies!
This action intended to explain in a simple way the operation of cookies online.
The event took place under the auspices of the District of Crete, to which we are grateful.
Local media covered the event and many interviews were given by our members.
You can read the story in Greek at cretalive.gr  and watch videos for Kriti TV and Creta Channel.