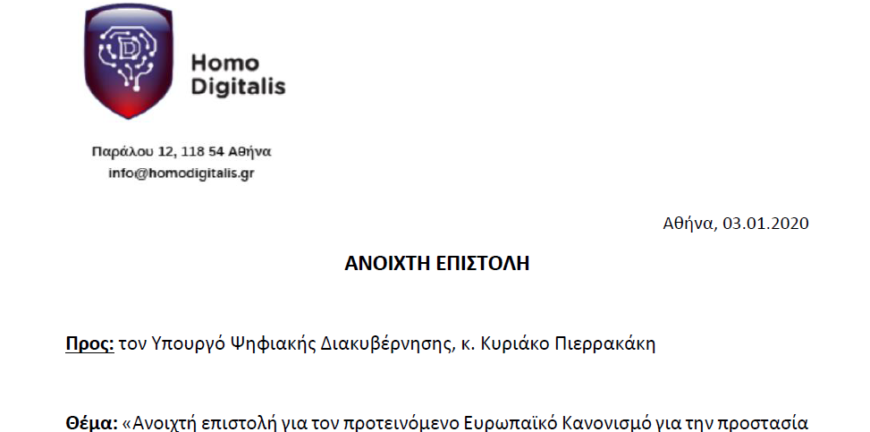 Created Date: January 07, 2020
Author: Homo Digitalis
Comment(s): 0
Open letter to the Minister of Digital Governance
On Friday 3 January 2020, Homo Digitalis sent an open letter to the Minister of Digital Governance, Mr. Kyriakos Pierrakakis, regarding the ePrivacy Regulation
We sent this letter following another letter sent on 11 October 2019 to the Minister. With this second letter, we ask the Minister to support during 2020 the adoption of an ePrivacy Regulation by the Council of Europe; this Regulation shall enhance the level of protection of digital rights and freedoms for all Greek citizens.
Despite the fact that the draft ePrivacy Regulation was not adopted by the Council on 22 November 2019, Member States may start again negotiations to adopt a Regulation, which shall enhance the privacy of European citizens on electronic communications.
If the draft Regulation is fully rejected, the European Commission shall draft a new proposal for the Regulation, thus, leading to a big delay. This delay shall mean less protection for people's privacy.
You may read the letter in Greek here.