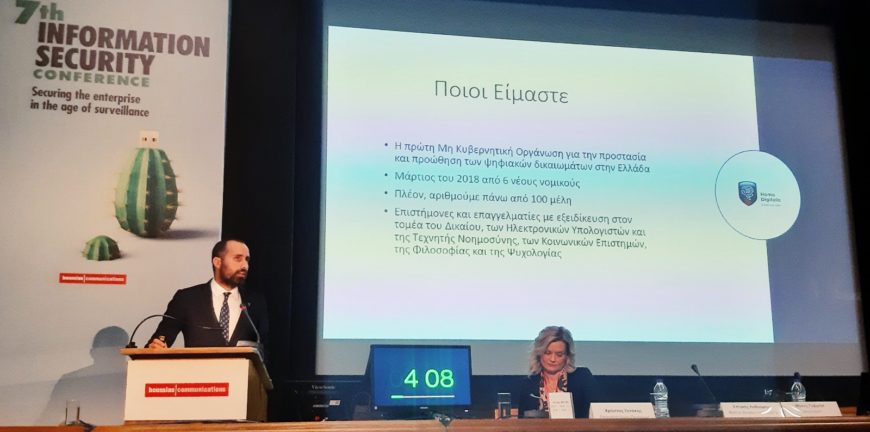 Created Date: February 20, 2020
Author: Homo Digitalis
Comment(s): 0
Homo Digitalis in the 7th Information Security Conference
On 19 February 2020 the 7th Information Security Conference took place in Evgenidis Foundation in Athens.
The conference was organized by Boussias Communications and with the support of Homo Digitalis.
Mr. Konstantinos Kakavoulis represented our organization, speaking about the importance of information security in our culture. Mr. Kakavoulis underlined that "cybersecure at home means cybersecure at work."
Three more Homo Digitalis members attended the conference.