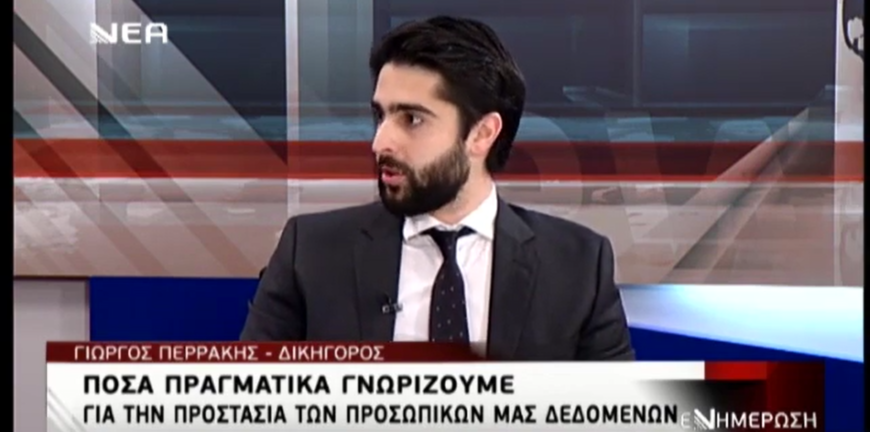 Created Date: March 06, 2020
Author: Homo Digitalis
Comment(s): 0
Homo Digitalis interview at Nea Tileorasi Kritis
Giorgos Perrakis, lawyer and Homo Digitalis member, spoke at a TV interview for the protection of digital rights and the activity of our organization.
He underlined particularly the participation of our organization in the event organized in Chania with the aim to educate the teachers regarding personal protection.
We warmly thank Nea Tileorasi Kritis for the excellent hosting and interview.
The full interview is available in Greek here.