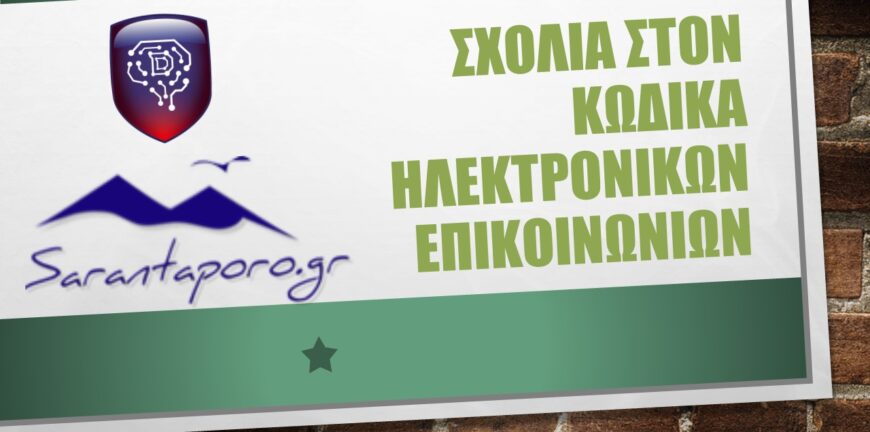 Created Date: July 20, 2020
Author: Homo Digitalis
Comment(s): 0
Comments to the Greek Draft Telecommunications Code
Homo Digitalis and Sarantaporo.gr jointly filed comments to the Draft Greek Telecommunications Code. The Code was open for public consultation by the Ministry of Digital Governance.
The two civil society organizations suggested amendments with a view to create a favourable framework for the development and operation of Wireless Community Networks in Greece.
The two organizations also addressed the Minister of Digital Governance with a letter, congratulating him for the great work, which has been done for the Draft Code. They also underlined that the suggested amendments by the two organizations may provide for an additional solution for internet connectivity in remote areas in Greece. Notably, the suggested amendments are based in the EU Directive being implemented.
The suggested solution is in line with the views of the United Nations and the European Commission.
Our letter is available in Greek here.