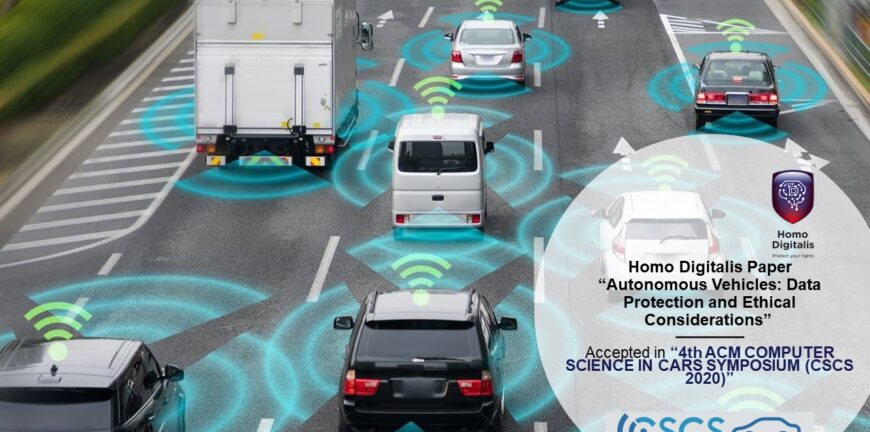 Created Date: October 14, 2020
Author: Homo Digitalis
Comment(s): 0
Report by 9 Homo Digitalis members gets accepted at CSCS 2020
We are very happy to announce that a paper by 9 Homo Digitalis members, entitled "Autonomous Vehicles: Data Protection and Ethical Considerations", got accepted at the "4th ACM COMPUTER SCIENCE IN CARS SYMPOSIUM (CSCS 2020)". The Conference will take place in Ingolstadt, Germany.
The paper is a result of hard work by professionals with the same passion for law, new technologies and the influence they have on our everyday lives.
The full paper shall be made available at our website in a few days.
The team consisted of: Ioannis Krontiris, Kalliopi Terzidou, Marina Zacharopoulou, Foteini Baladima, Kalliroi Grammenou, Konstantinos Kaouras, Mariliza Baka, Marina Tsikintikou and Chrysi Sakellari.
Bravo to all!