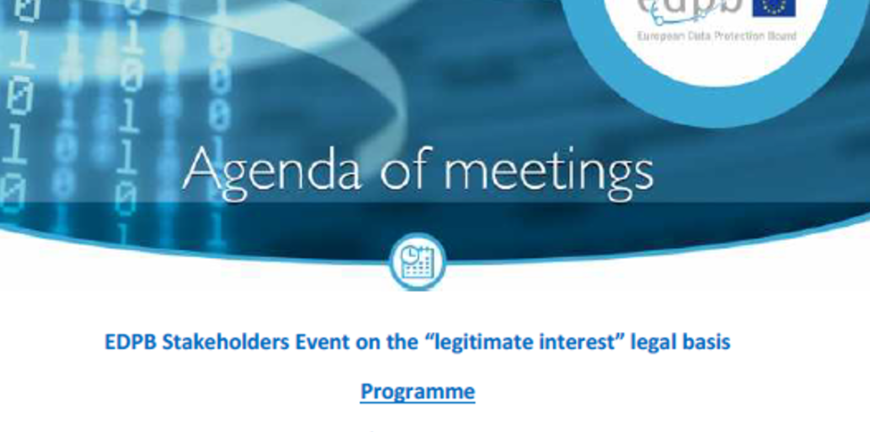 Created Date: November 28, 2020
Author: Homo Digitalis
Comment(s): 0
Homo Digitalis participated in a meeting by EDPB
On the 27th November, Homo Digitalis participated in an online meeting of stakeholders organised by the European Data Protection Board (EDPB) with regard to the use of purposes for legitimate uses sought by the controller or a third-party as the legal basis of processing personal data. 
It was a great pleasure and honour to take active part in the discussions that took place raising arguments and promoting the protection of subjects of the data against private interests, together with representatives of recognised organisations such as noyb and Access Now.
We focused our attention on the use of the respective legal basis for the processing of personal data in specific sectors, in which profound challenges have been observed as regards the protection of personal data of the subjects of those data, such as the sector of services of behavioural advertising online.
We are certain that the European Data Protection Board with the guidelines that they will publish in the near future will set the bar high promoting the protection of the subjects of these data.   
Stay tuned, as significant activities in the field of behavioural advertising will soon be organized by the team of Homo Digitalis.