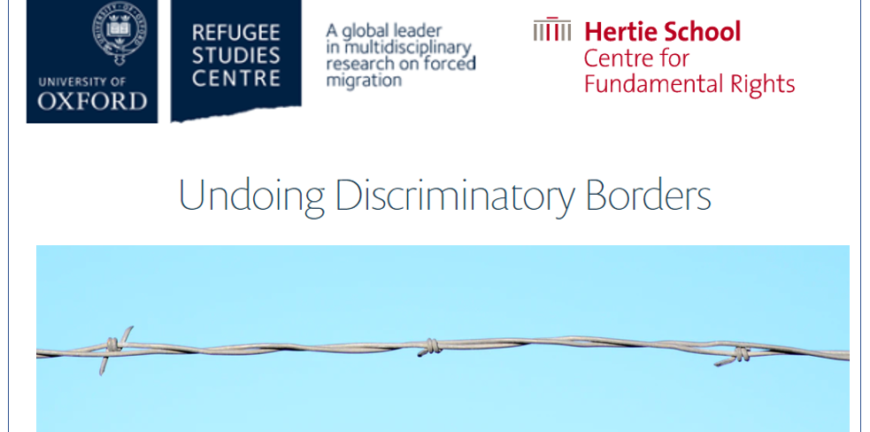 Created Date: November 04, 2020
Author: Homo Digitalis
Comment(s): 0
Homo Digitalis participates in experts workshops organized by Oxford University and Hertie School
In the context of the "Undoing Discriminatory Borders" program, Homo Digitalis participated on October 20th and 27th in an experts workshop about tech borders organized by Oxford University and Hertie School.
Our co-founder and secretary of the board, Eleftherios Chelioudakis, represented our team in the workshop.
The aim of the first phase of the project is to map the application of non-discrimination norms to immigration/nationality laws and migration controls, considering in so doing, relevant national, regional (including EU) and international laws.
You can read more about the project here.