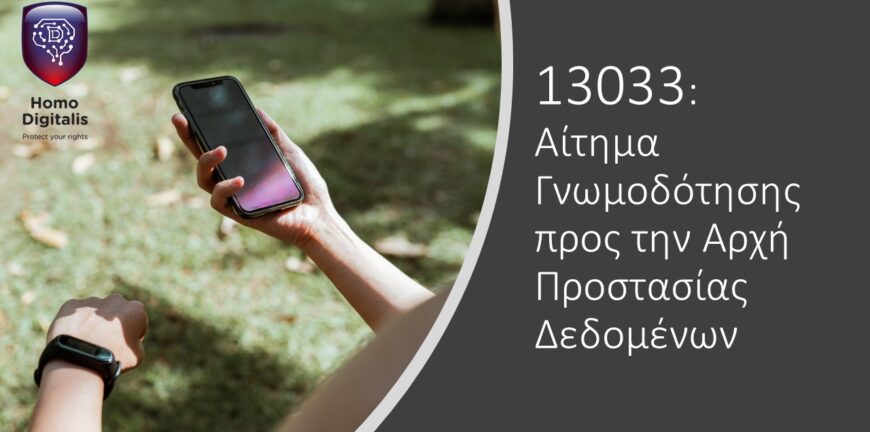 Created Date: December 09, 2020
Author: Homo Digitalis
Comment(s): 0
Request for an opinion from the Data Protection Authority regarding 13033
Today, December 9th 2020, Homo Digitalis requested from the Data Protection Authority an opinion on the use of special number 13033 and on the processing of personal data of all citizens within the Greek territory which takes place upon sending a message to that number.
The number is being used during the two lockdowns imposed in Greece for the prevention of COVID-19 spread, for exceptional movement.
In light of:
1) the widespread use of the service of sending SMS to 13033 by the citizens within the Greek territory in the recent past, at present and in the near future
2) the incomplete and problematic personal data protection policy issued by the General Secretariat for Civil Protection
3) the great uncertainty that has grown among citizens regarding the use of this number and the extent of intrusion into their privacy
It is imperative that the Data Protection Authority issue immediately an opinion in accordance with its competences.
The full text of the request of Homo Digitalis is available here (link in Greek).