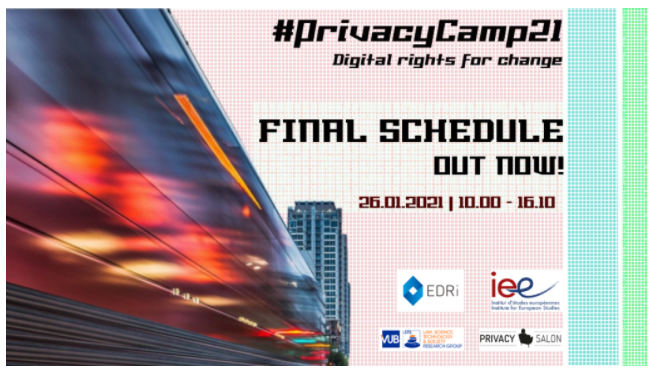 Created Date: January 20, 2021
Author: Homo Digitalis
Comment(s): 0
Homo Digitalis participates in Privacy Camp 2021
On Tuesday January 26th Homo Digitals has the great pleasure and honor to participate in Privacy Camp 2021. Our organization will join European Digital Rights (EDRi) and HERMES Center for Transparency and Digital Rights (Italy) speaking about the ReclaimYourFace campaign.
Privacy Camp is an annual conference held the day before the start of Computers Privacy Data Protection (CPDP). The event brings together digital rights advocates, activists as well as academics and policy-makers from all around Europe and beyond to discuss the most pressing issues facing human rights online. Also, the European Data Protection Supervisor (EDPS) actively participates every year in the event via the EDPS Civil Society summit.
Privacy Camp is jointly organised by EDRi, VUB-LSTS, Privacy Salon vzw and the Institute for European Studies at USL-B.
Registrations are open (deadline January 24th)! Register or take a look at the agenda here.